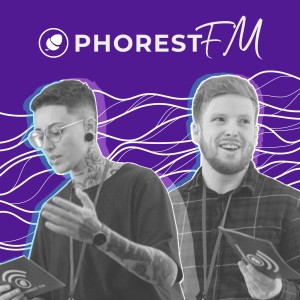 Monday Aug 24, 2020
A Trip Down Memory Lane: Sarah Doyle On Two Decades Of Phorest Features
[177] This week's conversation is more like a story, a trip down memory lane, as the title suggests. On the show, we welcome Sarah Doyle, owner of Templeogue Beauty Clinic (@templeoguebeauty) in Dublin — one of Phorest Salon Software's first clients, going back 17 years ago. We discuss her journey with Phorest, what it was like back in the days, the features she's adopted over time, and how from listening to clients, she's gained insights into what they look for in a salon; what's important to them.
Links:
Visit Templeogue Beauty Clinic's website: https://templeoguebeautyclinic.ie/index.html
Click here to subscribe to the weekly Phorest FM email newsletter: http://bit.ly/2T2gUj1
This episode was edited and mixed by Audio Z: Great music makes great moments. Montreal's cutting-edge post-production studio for creative minds looking to have their vision professionally produced and mixed. 
Leave a Rating & Review: http://bit.ly/phorestfm 
Read the transcript, or click here to learn more about Phorest Salon Software.