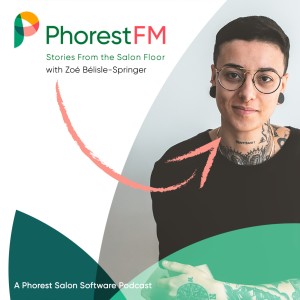 Monday Sep 19, 2022
Abigail Walsh on Bringing the Salon Owners Summit Back to Ignite Growth and Action
[252] After a forced two-year hiatus, the flagship event of the year and Europe's most prestigious milestone on the salon ownership adventure is back and ready to inspire growth and action.
Featuring Phorest's Global Events & PR Manager Abigail Walsh, this episode dives into everything Salon Owners Summit related: ethos, format change, attendee profile, venue change, speaker lineup... name it and we've covered it! Over 700 salon owners are expected to fly in to attend the thought leadership event, and we can't wait to see you. Find out why, year after year, so many industry professionals choose the Salon Owners Summit as their conference of choice to attend!
Links:
Secure your tickets for the Salon Owners Summit 2023: https://www.salonownersummit.com
Click here to subscribe to the weekly Phorest FM email newsletter: http://bit.ly/2T2gUj1
This episode was edited and mixed by Audio Z: Montreal's cutting-edge post-production studio for creative minds looking to have their vision professionally produced and mixed. Great music makes great moments.
Leave a Rating & Review: http://bit.ly/phorestfm 
Read the transcript, or click here to learn more about Phorest Salon Software.