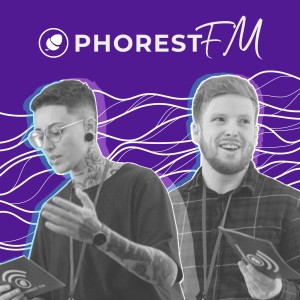 Monday May 03, 2021
Alain Audet On Appreciating The Salon Industry's Authenticity, Creativity & Resilience
[206] With more than 20 years of industry experience, knowledge and professional beauty expertise, Alain Audet — former executive director of the Allied Beauty Association (ABA Canada) & director of salon development for L'Oréal Canada Professional Products Division — joins Phorest as the newly appointed General Manager for Canada. In his new position with Phorest, Audet will support the company's organic growth within the market and develop it with a more Canadian focus.
In this week's episode, we first take some time to discuss overcoming self-doubt and using transferable knowledge and creativity to overcome challenges. Then, we discuss Alain's deep appreciation for the professional salon industry, his thoughts on what its biggest challenges are as well as his hopes for the future. Join us in welcoming Alain to Phorest, and let us know what you appreciate most about being a part of the industry!
Links:
Read the news on Salon Magazine: shorturl.at/bekEH
Follow Alain on Instagram: https://www.instagram.com/alainaudet
Click here to subscribe to the weekly Phorest FM email newsletter: http://bit.ly/2T2gUj1
This episode was edited and mixed by Audio Z: Montreal's cutting-edge post-production studio for creative minds looking to have their vision professionally produced and mixed. Great music makes great moments.
Leave a Rating & Review: http://bit.ly/phorestfm 
Read the transcript, or click here to learn more about Phorest Salon Software.