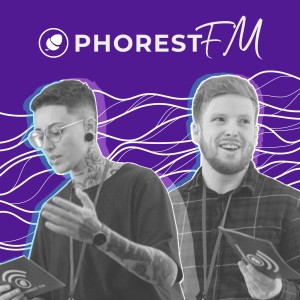 Monday Aug 17, 2020
Derek Anthony On Growing A Seven-Figure Business Using Mobile Technology
[176] Reaching the $1+ million in revenue mark in business doesn't mean everything is smooth sailing or running at its peak performance; growing pains are still very much part of the process. And while they can be challenging in the moment, overcoming them can create competitive advantage opportunities.
A little over a year ago, NYC-based salon D Anthony (@d_anthonyhair) underwent a culture reset led by entrepreneur, salon owner and master stylist Derek Anthony (@derek__anthony_), for which the central theme was modernization.
Featuring the man himself, this week's episode discusses what rethinking the D Anthony brand and its operations both required, as well as how communication and mobile technology usage — among other things — were vital pieces to the salon's next stage of business growth.
Links:
Visit the DAnthony salon website: http://danthony.com/
Schedule a complimentary call on Culture Curators: https://www.myculturecurators.com/bookings/
Click here to subscribe to the weekly Phorest FM email newsletter: http://bit.ly/2T2gUj1
This episode was edited and mixed by Audio Z: Great music makes great moments. Montreal's cutting-edge post-production studio for creative minds looking to have their vision professionally produced and mixed. 
Leave a Rating & Review: http://bit.ly/phorestfm 
Read the transcript, or click here to learn more about Phorest Salon Software.