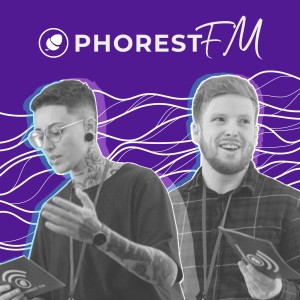 Monday Mar 29, 2021
Inside Phorest: Check Your Salon Online Health Score & Find New Avenues For Digital Growth
[201] The COVID-19 global pandemic has accelerated the need for all businesses to connect, sell and communicate online. Now more than ever, businesses that capitalise on social media, digital advertising and e-commerce not only survive, but thrive. If 2020 was the year of change, perhaps 2021 can become the year of opportunity: how well has your salon adapted to consumer behaviour changes?
This week, Head of Phorest Pay Europe Niamh Greaney joins the show to talk through how salons can get a personalised report on their business' Online Health Score and identify the triggers they can pull to up their game.
Links:
Watch this episode on YouTube: https://youtu.be/qYM8gIbIoTw
Check your salon's Online Health Score: https://bit.ly/2PGxEym
Click here to subscribe to the weekly Phorest FM email newsletter: http://bit.ly/2T2gUj1
This episode was edited and mixed by Audio Z: Montreal's cutting-edge post-production studio for creative minds looking to have their vision professionally produced and mixed. Great music makes great moments.
Leave a Rating & Review: http://bit.ly/phorestfm 
Read the transcript, or click here to learn more about Phorest Salon Software.