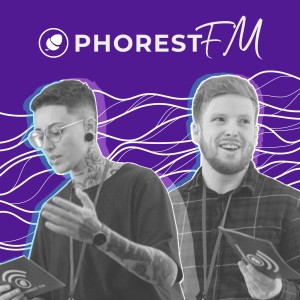 Monday Aug 10, 2020
James Davis On Leading Through Change & Becoming A Community Linchpin
[175] When the coronavirus pandemic hit earlier this year, James Davis went back to digging deep, working 16-hour days, and thinking outside the box to figure out what he could do to keep his various business operations alive and lead positively through change and uncertainty.
Enabling his salon, Clay, to financially evolve while supporting the team with a new work platform as they returned, his 'thinking outside the box' mindset also led to a village togetherness featured in national newspapers and magazines. Inspired by the "Pay It Forward" mentality and determined to give back to the very people who had contributed to his entrepreneurial success over the years, James Davis pulled together volunteers from all fields and launched Oxshott Delivery. 
In this episode, hear Phorest's CEO Ronan Perceval and entrepreneur James Davis discuss recent projects, what changes both lockdown and reopening have brought to his salon, and how leading positively through change positioned him and his local businesses as community linchpins.
Links:
Visit Clay Salon's website: https://clayhairsalon.com
Click here to subscribe to the weekly Phorest FM email newsletter: http://bit.ly/2T2gUj1
This episode was edited and mixed by Audio Z: Great music makes great moments. Montreal's cutting-edge post-production studio for creative minds looking to have their vision professionally produced and mixed. 
Leave a Rating & Review: http://bit.ly/phorestfm 
Read the transcript, or click here to learn more about Phorest Salon Software.