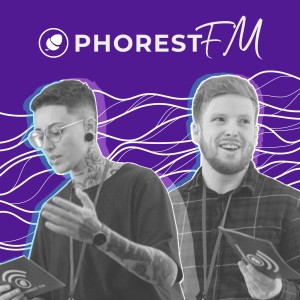 Monday Mar 15, 2021
Kate Lynch & Eimear Morris On How And Why You Should Do A Social Media Spring Clean
[199] Whether you're open for business or in the UK/Ireland and getting ready to reopen your salon, the first quarter of the year is always a good time to put on your spring cleaning outfit and have a closer look at your social media presence. In other words, a time to take stock of your accounts' strengths and weaknesses, make sure that you aren't missing opportunities, and are representing your brand appropriately.
Co-founders of The Creative Society (@thecreativesociety.ie) — a social media and branding agency — Kate Lynch & Eimear Morris are both passionate about empowering business owners to control their brand's online presence. Therefore, while this week's episode will discuss why it's so important to understand your salon's positioning within the social sphere, it will also cover practical tips and provide information on tools you can use to assess your current performance and improve your strategy.
Doing a social media self-audit is like doing a big house-cleaning project. It'll take some work, but by the time you're done, you'll be happier and get better results.
Links:
Get more information on The Creative Society's workshops: https://thecreativesociety.ie/events/
Get 4 free Social Media Weekly Planners (1 per week) to help reopen your salon: https://bit.ly/38MqUWf
Click here to subscribe to the weekly Phorest FM email newsletter: http://bit.ly/2T2gUj1
This episode was edited and mixed by Audio Z: Montreal's cutting-edge post-production studio for creative minds looking to have their vision professionally produced and mixed. Great music makes great moments.
Leave a Rating & Review: http://bit.ly/phorestfm 
Read the transcript, or click here to learn more about Phorest Salon Software.