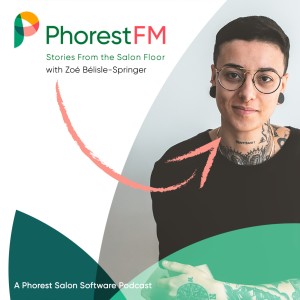 Monday Nov 07, 2022
Katrina Sutherland on Diary Management and Marketing for the Festive Season
[258] For salon and spa businesses alike, Black Friday, Cyber Monday and Christmas signal the busiest, most chaotic time of the year and can feel daunting to plan for. But it all comes down to keeping track of the year-on-year Ws and the Ls and getting your campaign ideas ready far enough in advance. Things start feeling much more manageable when you've got a plan and the right team to execute it.
Featuring Katrina Sutherland, founder and owner of The Country Spa (@thecountryspa), this episode will highlight various ways she and her team go about boosting the business' revenue while serving clients with enjoyable holiday season experiences.
Links:
Learn more about The Country Spa: www.thecountryspa.com/
Click here to subscribe to the weekly Phorest FM email newsletter: http://bit.ly/2T2gUj1
This episode was edited and mixed by Audio Z: Montreal's cutting-edge post-production studio for creative minds looking to have their vision professionally produced and mixed. Great music makes great moments.
Leave a Rating & Review: http://bit.ly/phorestfm 
Read the transcript, or click here to learn more about Phorest Salon Software.