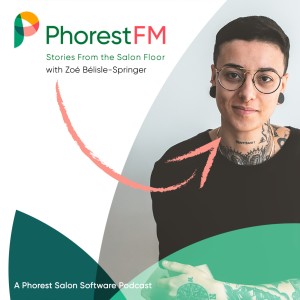 Monday Oct 10, 2022
Nikki Le on Self-Discovery, Healthy Striving and Creating Engaging Learning Experiences
[255] The more you discover about yourself and invest in self-development, the more your influence on others around you changes. And once you've embarked on that journey, one of the most powerful things you can do for your salon or spa is to cultivate a culture of education where connection, camaraderie, passion, purpose, fun, knowledge and empowerment are at the forefront.
In this episode, hear entrepreneur and educator Nikki Le explain the key differences between education and mentorship, share the secrets to creating engaging learning experiences and discuss the importance of empathetic and thoughtful communication.
Last but not least, learn more about Geno Stampora, Iva Sampiller, and Nikki Le's Mentor & Masters event, a 2-day Salon Business Leadership Conference!
Links:
Learn more about the Statements Project: www.thestatementsproject.com
Mentor & Masters, in-person: shorturl.at/jov68
Mentor & Masters, virtual: shorturl.at/iLR68
Click here to subscribe to the weekly Phorest FM email newsletter: http://bit.ly/2T2gUj1
This episode was edited and mixed by Audio Z: Montreal's cutting-edge post-production studio for creative minds looking to have their vision professionally produced and mixed. Great music makes great moments.
Leave a Rating & Review: http://bit.ly/phorestfm 
Read the transcript, or click here to learn more about Phorest Salon Software.