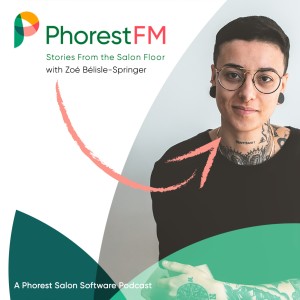 Monday Mar 07, 2022
Shay Hoelscher on Entrepreneurship, Driving a Race Car & Creating a Lovemark
[237] International Women's Day (March 8) is a global day to recognize and celebrate women's and girls' social, economic, cultural, and political achievements. But also a time to raise awareness of the progress made towards achieving gender equality and the work remaining to be done.
In that spirit, this week's episode features a woman who literally lives her life at full throttle while also helping other women succeed and grow.
In this conversation, Shay Hoelscher (@shayhoelscher), race car driver, CEO and owner of hair care brand Privé (@privehair), recounts moments in her multifaceted journey, discusses purpose and giving back and explains the many ways her passion for both the beauty and motorsport industry have intersected throughout her life.
Links:
Learn more about Privé: https://priveproducts.com
Watch Shay Hoelscher's CEO Spotlight (video): https://youtu.be/__K46wIvtnI
Click here to subscribe to the weekly Phorest FM email newsletter: http://bit.ly/2T2gUj1
This episode was edited and mixed by Audio Z: Montreal's cutting-edge post-production studio for creative minds looking to have their vision professionally produced and mixed. Great music makes great moments.
Leave a Rating & Review: http://bit.ly/phorestfm 
Read the transcript, or click here to learn more about Phorest Salon Software.