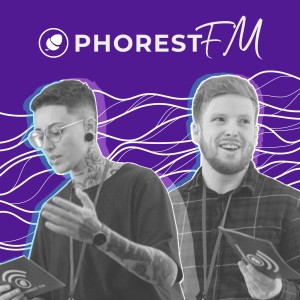 Monday Jul 06, 2020
Stacie Collier On The Inspiriting Aspect Of The #30Day2Grow Challenge
[170] #30Days2Grow is a unique business growth challenge designed to help salons build both team spirit and revenue. This year's challenge launched on April 20th — about a month into lockdown for many countries around the world — making it a quaranTEAM edition focused on helping salon owners and their teams plan their reopening strategy and put their brand at the forefront of their clients' minds.
Featuring salon owner Stacie Collier of MANE Salon Basingstoke Ltd (@mane.salon.basingstoke), this week's episode revisits her first weeks of lockdown and discusses her thoughts on the challenge.
Links:
Visit MANE Salon Basingstoke Ltd's website: http://manesalonbasingstoke.co.uk
Access the Back In Business, With Phorest information page at www.phorest.com/c19
Click here to subscribe to the weekly Phorest FM email newsletter: http://bit.ly/2T2gUj1
This episode was edited and mixed by Audio Z: Great music makes great moments. Montreal's cutting-edge post-production studio for creative minds looking to have their vision professionally produced and mixed. 
Leave a Rating & Review: http://bit.ly/phorestfm 
Read the transcript, or click here to learn more about Phorest Salon Software.