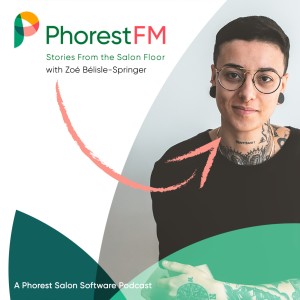 Monday Sep 12, 2022
Stefania Rossi on the Costly Implications of Bad Hiring Decisions (And the Red Flags to Keep In Mind)
[251] In April 2022, a report commissioned by the National Hair & Beauty Federation (NHBF) from Pragmatix Advisory confirmed a skills crisis in the hair & beauty sector — sharing that "57% of hair & beauty businesses in the UK have unfilled vacancies." While the report identifies threats to the sector's future in the UK specifically, we're hearing salon owners globally also talking about the challenges they're running into when finding, hiring and retaining skilled staff.
In this week's conversation, multi-award-winning salon owner and entrepreneur Stefania Rossi (@stefaniarossirecruitment) shares her views and observations on the skills shortage, discusses the substantial financial implications bad hiring decisions can have on salon and spa businesses and shares red flags to look out for when speaking to potential candidates.
Links:
Learn more about Stefania Rossi Recruitment: https://www.stefaniarossi.co.uk
Learn more about Hidden Talent: https://wearehiddentalent.com
Read the "Careers at the cutting edge: tackling the skills shortage in the hair and beauty sector" report, commissioned by the NHBF from Pragmatix Advisory: https://www.nhbf.co.uk/documents/nhbf-skills-campaign-final-report-april-2022/nhbf-skills-campaign-final-report-april-2022.pdf
Click here to subscribe to the weekly Phorest FM email newsletter: http://bit.ly/2T2gUj1
This episode was edited and mixed by Audio Z: Montreal's cutting-edge post-production studio for creative minds looking to have their vision professionally produced and mixed. Great music makes great moments.
Leave a Rating & Review: http://bit.ly/phorestfm 
Read the transcript, or click here to learn more about Phorest Salon Software.